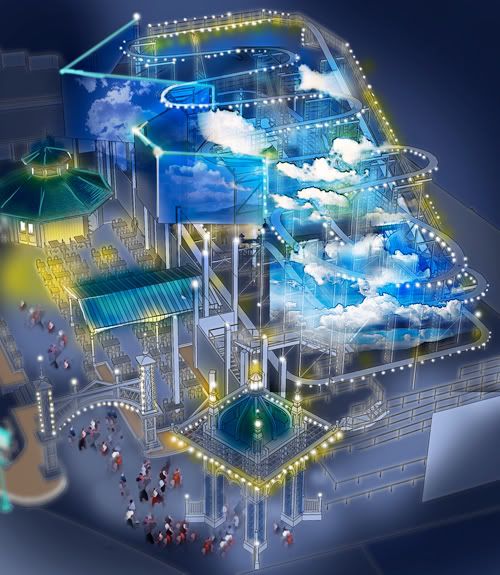 Photo cred: LA Times
Mulholland Madness will be getting a new look at Disney California Adventure next year. Debuting in 2011, Goofy's Sky School will be the third attraction that Disney will re-theme to fit in with the new 1920s and '30s old seaside amusement park theme. Disney has already re-themed Mickey's Fun Wheel, formerly the Sun Wheel, and Silly Symphony Swings, formerly the Orange Stinger.
The new makeover will remove the giant map that covers the outside of the ride from view. This will open things up a bit. The queue will be retooled to make it fit the victorian style architecture that is being implemented into Paradise Pier. The new theme, inspired by the 1940 cartoon short, Goofy's Glider, will attempt to teach new pilots how to fly. Of course, his name is Goofy, and things don't always go as planned.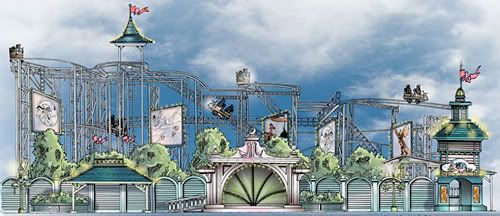 Photo cred: LA Times
The ride is full of twists and turns and fast drops. Having been on Mulholland Madness, it's a great roller coaster with cheesy theming. However, it won't be for long. This is a very welcome addition to the park and I look forward to it.