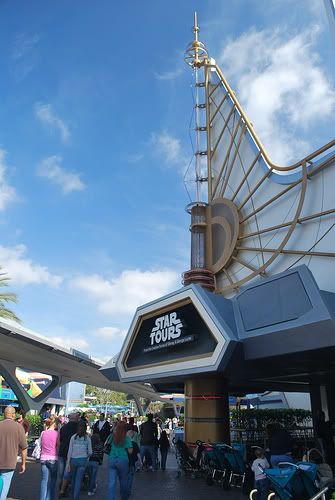 Photo cred: Nikon Dave D60
Say goodbye to Star Tours. But not for long.
On July 27th for Disneyland, and September 7th for Disney's Hollywood Studios, Star Tours will be closing. Disney will remake the ride with al new films and presumably new theming. The ride will give you the chance to create your own destiny, by giving you the ability to make choices that change the course of your experience. Disney says that you will never have the same experience twice on the new ride. Having been on Star Tours before, I can say that this is fantastic. Every time I ride Star Tours I always know what is going to happen. It gets a little boring.
The LA Times has more info: "In the new ride dubbed "The Adventures Continue," riders on board the Star Speeder 3000 transport ship will join a pod race on the fictional planet Tatooine; fly above the skyscrapers of Coruscant, another fictional planet; and visit other destinations in the "Star Wars" universe.
Although not yet confirmed, those other destinations may include the Wookie planet of Kashyyyk, the unfinished Death Star space station and Queen Amidala's home planet of Naboo, according to images released by Disney and Lucasfilm."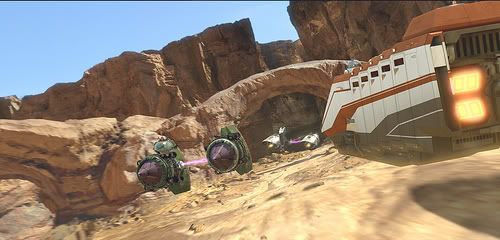 The ride will take place between the original films and the prequels, using high definition 3D technology. Star Tours 2.0 is scheduled to open in both parks in May 2011.